Looking for ways to boost revenue at your spa, while also improving the wellness of each of your guests?
Consider adding our Himalayan salt products to your retail line. Offering products like our individually wrapped salt stones, sole glass jars and bath detoxes are a great way to help your guests continue the healing benefits of a salt stone massage. 
Below we've featured just a few of our best top sellers for retailing, though we have various other products featured here. If you would like more information on retailing, please email us at info@saltability.com.
---
Himalayan Salt Stones, individually wrapped for retail sale

100% pure Himalayan crystal salt contains 84 naturally occurring minerals and salts to nourish the body. Clients can use as a deodorant, to remineralize the skin, or for heating or cooling sensation. Stones come with info cards to educate clients on the healing benefits and how to use.
---
Himalayan Salt Grinder
Infuse food with rich flavor from pure, unprocessed salt. Himalayan salt contains no environmental pollutants or anti-caking agents.
Wholesale price: $6
Suggested retail: $12

Minimum order: 6
---
Sole Glass Jar with Spoon & Coarse Salt
Sole is a mineral-rich Himalayan salt and water solution that, when taken daily, helps balance the body's pH while infusing 84 minerals and trace elements.
Wholesale price: $10
Suggested retail: $20
---
Himalayan Salt Detox Bath,
20 oz. (Coarse)
Named to 
Spiritual and Health's
 Beauty 100 list for "10 Best Bath Soaks and Soaps" — This pure Himalayan Salt Bath Detox releases toxins and negative energy from your body into the bath water while your skin absorbs the salt's beneficial minerals.
Wholesale price: $9
Suggested retail: $18
---
Himalayan Salt Detox Bath,
2 lb. 6 oz.
"A 30-minute sole bath has the cleansing effect of a 3-day fast." – Dr. Barbara Hendel, Water & Salt: The Essence of Life
Wholesale price: $12
Suggested retail: $24
---
Natural Salt Lamp, Large
11-13 lbs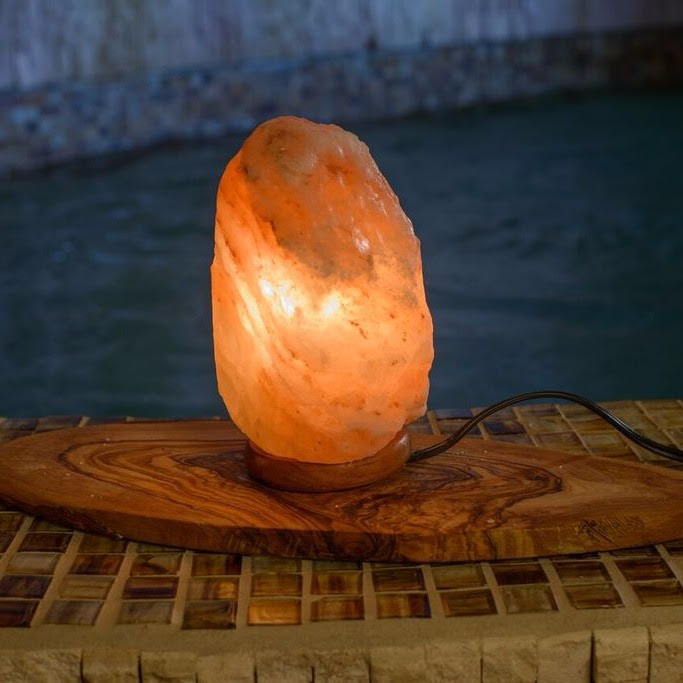 Clients can create a spa-like environment in their own home and benefit from the negative ions released by warmed Himalayan salt — good for reducing stress, helping with allergies, and more!

Wholesale price: $34
Suggested retail: $68